Våra projekt
Vår verksamhet förklaras som bäst i våra projekt. Nedan har vi några exempel.
Energy stories
is a project in the Uppsala region where students, within the framework of their studies, accept companies and municipalities' current sustainability challenges.
Live-in Smartgrid
is an initiative that works to solve the power problem in Uppland where the networks are particularly vulnerable. We collaborate with the municipality, innovative companies and researchers and use electricity data to find solutions for the smart energy systems of the future.
STUNS Academy
is a concept where students from really exciting Energy stories projects are hired and can continue to work on solving current sustainability challenges.
CUSIN
is a project where CONNECT Region Uppsala, Uppsala Innovation Center, STUNS, Ignite Sweden and Neld International Consulting have joined forces to increase the commercialization of energy innovations, with the help of a three-year financing from the Swedish Energy Agency.
Energilösningar i världsklass
develops a unique environment that increases the opportunities for faster development of new energy solutions. The goal is to create virtual and physical test beds, open data and various business support processes for innovators and companies.
STUNSnet AI-projekt
STUNSnet AI project is an extension of a project in Energy Stories 2020. The Uppsala region wanted a function for smarter property management to save energy, climate and money and which they could not find in the market and which have since been further developed by students.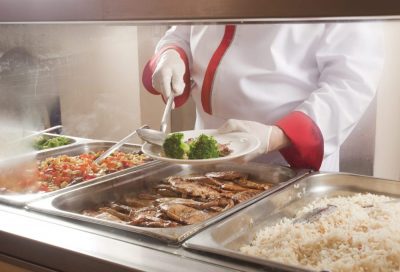 Flex-o-mat
is a project that works with opportunities with power equalization in commercial kitchen. By measuring the power use, we can, for example understand which dishes are particularly power-intensive, or which equipment should not be run at the same time. In addition to mapping the effect use in five different school kitchens within Uppsala municipality, the spring has focused on solutions to increase effect awareness among kitchen staff
storkök. Genom effektmätningar skapas exempelvis förståelse för vilka maträtter som är särskilt effektkrävande eller vilken utrustning som helst inte bör köras samtidigt. I projektet kartläggs effektanvändningen i flera skolkök i Uppsala och både tekniska och beteenderelaterade lösningar testas för att minska effektanvändningen.
Financed by
Among others;